"AGROSHOW UKRAINE 2017" - as it was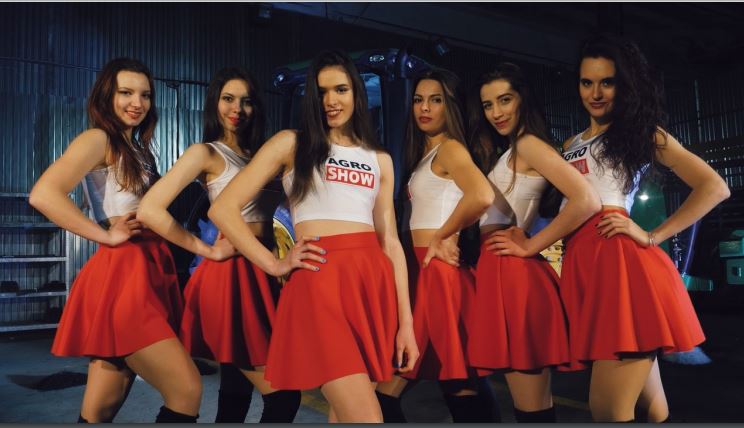 AGROSHOW UKRAINE 2017 - modern exhibition format open-air, which combines the commercial, educational and entertainment platforms. An event with an interesting approach to its conduct.
The event was held with the support of the Ministry of Food and Agro-Industrial Development of Ukraine, the Cherkasy Oblast State Administration and the Department of Agroindustrial Complex in the Cherkasy region. The organizer was "LLC Euro-Business Consulting".
The exhibition was oriented both to the leaders of the agro-industrial market, and to new players and ambitious start-ups among whom we performed with the following products:​
AGROSHOW UKRAINE 2017 Was represented by the following thematic sections:
Agricultural machinery and equipment
plant growing and agrochemistry
Livestock breeding
bioenergetics;

Modern energy and biotechnology;
Agroeconomics and management;
Information technology and agroservice;
transport;
Logistics and others.
During the exhibition, an innovation festival was held, where representatives of the agricultural industry learned about the best innovative solutions in agricultural machinery and equipment. Within the framework of the festival, a record was recorded for Ukraine in terms of the number of drones in the sky in one place. And during the official opening, the participants were given the opportunity to broadcast a demonstration of their novelties to the main stage and screens.
During the festival, business negotiations and exchanges of experience in places equipped for communication and new acquaintances passed through the whole territory.
The most expected event on AGROSHOW UKRAINE 2017 was the "Agromarketing Laboratory". Marketers with a world-wide name shared the secrets of the proper conduct of business, talked about how to create a brand of Ukrainian product and take the business to a new level.
During 3 days visitors were entertained by a rich thematic show program. On the territory of AGROSHOW UKRAINE 2017:
PigletsFest - running piglets;
DroneExpoShow - performance of dancers dancing in the sky;
TractorWash Girls - a show of a sink of tractors;
Agrimotor Challenge - races and competitions between tractors, overcoming obstacle course;
Horse-Raise - master classes of equestrian club;
BarbecueFest.
We are in social networks
Directions
Contacts
Zaporozhye
Phone :+38 (050) 42-00-357
Phone :+38 (099) 207-38-33
061-222-48-13, 061-222-48-09
E-mail :kas32@kas32.com